●        Launch of innovative fertility care provider signals new era for $16bn sector
●        Reinventing the future of fertility for women and couples, Apricity makes treatment easier to navigate, less stressful and more effective
10 June, 2019 – London: Apricity, the world's first virtual fertility clinic, today announces it has raised €6m in its A round from AXA's Kamet Ventures. Already launched in the UK, Apricity is growing fast, and heralds a new approach to reproductive medicine – with the mission of making fertility treatment less arduous and more effective.
Apricity combines medical excellence with human care and new technologies, applying state-of-the-art AI to increase chances of conception. The service helps prospective parents identify and connect with the best clinicians, and reduces the psychological pressures of treatment through continuous, personalised advice and support.
One in six couples experience difficulty in conceiving and while the global fertility market is currently estimated at more than $16.8bn, it is predicted to hit $31bn by 2023. With the NHS and local health authorities under greater financial constraints than ever, fertility diagnostics and treatments are increasingly vulnerable to budget cuts, so there has never been a more important moment to apply greater efficiency to the sector.
Femtech ventures received more than $1bn in funding from 2015-2018, and the trend is increasing both in the UK and worldwide, with an expected value of $50bn by 2025. Technology-based companies such as Maven (US) and Clue (DE) have led the way in offering women more control of their health, and Apricity is demonstrating even greater potential.
To further strengthen its proposition, the brand recently acquired Altrui, the UK leader in egg donation services, which brings nearly a decade of experience in supporting patients and working with the nation's leading fertility clinics.
Caroline Noublanche, CEO and Co-Founder of Apricity, said: "We are thrilled that for such a new company, we have seen such amazing support from AXA and Kamet Ventures. The fundraising will allow us to accelerate our go-to-market plans, especially with AXA, to better support and empower women and couples everywhere. The acquisition of Altrui is especially exciting for us. It gives us a great opportunity to realise our vision of becoming the number one route for accessing and using fertility services."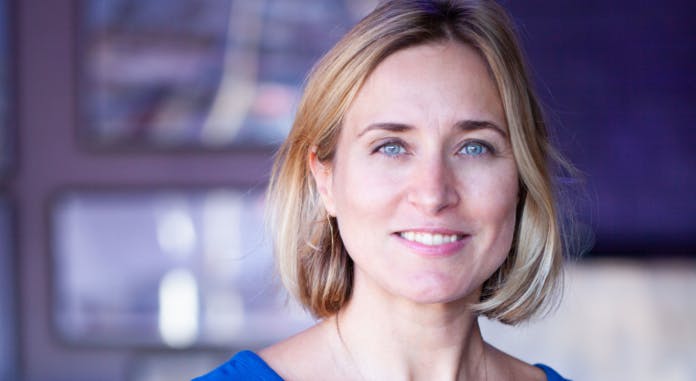 Stéphane Guinet, CEO of Kamet Ventures, said: "For too long, women and couples undergoing fertility services have grappled with a system that fails to acknowledge or respond to the practical and psychological pressures they face. Apricity is designed to make their experience far less stressful and disruptive, while also increasing the chances of successful outcomes.
"Kamet's investments in 'femtech' recognise that this is a critical area of healthcare, with huge scope for innovation. Our work with Apricity is an important step in AXA's broader strategy of making a positive difference to the lives of as many people as possible, all over the world."
The series A investment brings the total Apricity funding to €8.8 million.
For more information, images and interviews please contact: apricity@wearespider.com or giulia@apricity.life or call 020 7403 6900
About Apricity
Combining medical excellence with human care and new technologies, Apricity makes treatment more effective and efficient. Apricity is proud to partner with some of the best clinics in the UK, ensuring that patients get the best care and optimised success rates. Bringing warmth, support and empowerment to an often confusing and cold time, Apricity offers bespoke options for treatment, nurses available seven days a week, a cutting-edge app with injection and appointment reminders, alongside curated videos and articles to help. Apricity is dedicated to increasing chances of conceiving, with state-of-the-art AI technology applied to fertility.
About Kamet Ventures
Kamet Ventures is a startup incubator that invents, builds, incubates and scales insurtech and healthtech companies. Founded in 2016, several of Kamet's 25 portfolio companies are industry leaders, including Air Doctor and Padoa in France, Fixter, Apricity and Birdie in the UK, and IBEX and Sataya Labs in Israel. Kamet Ventures is backed by AXA and has offices in London, Paris and Tel Aviv.