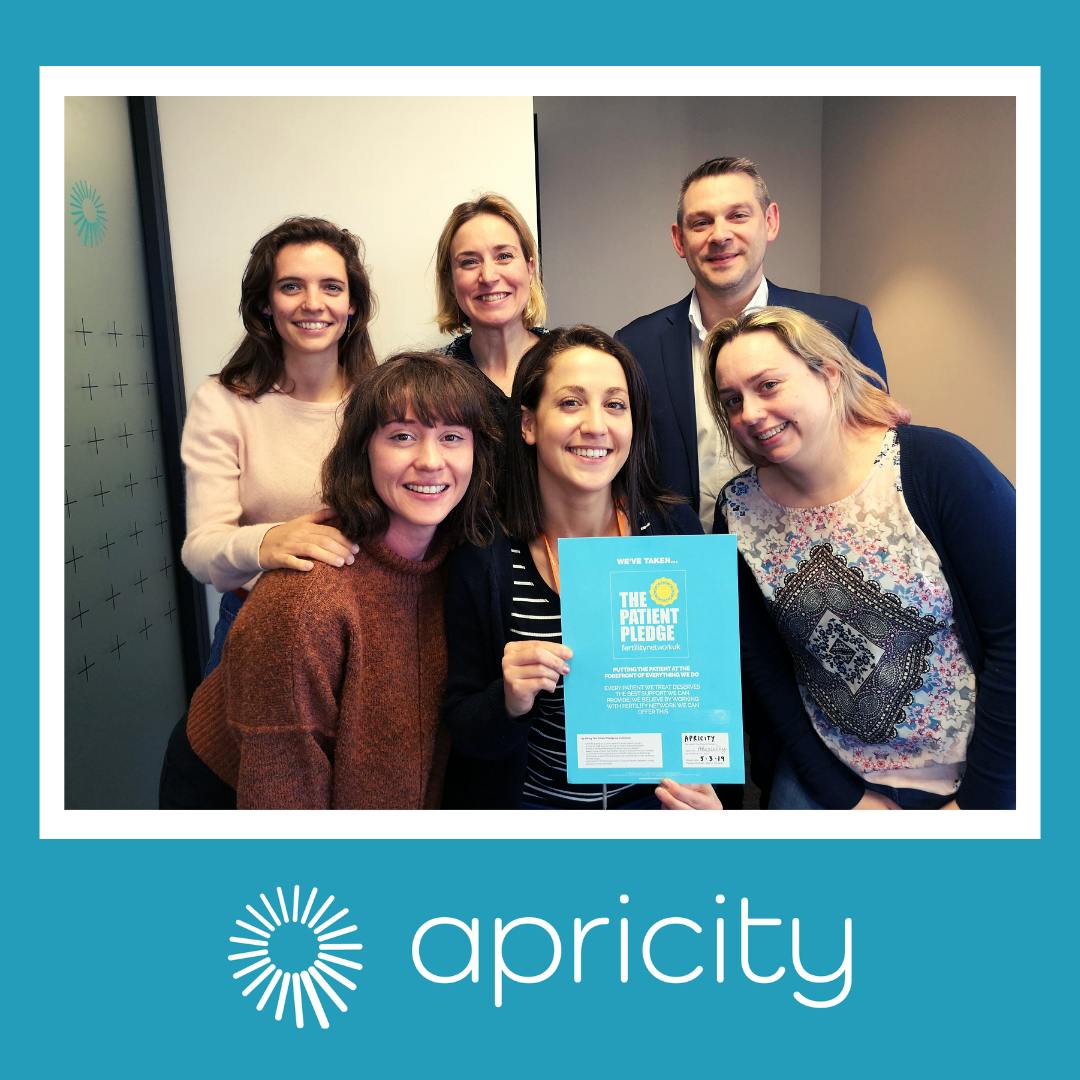 The team at Apricity HQ is delighted to announce that we've joined the Fertility Network's Patient Pledge, an initiative encouraging all fertility clinics to commit to the emotional wellbeing of patients in their care.
The absence of emotional and informational support during fertility treatment regularly leads to feeling of confusion, anxiety and isolation – an unwelcome source of stress during an already difficult time. Apricity is committed to making fertility care as easy as possible, supporting patients seven days a week during extended hours, offering information that is both transparent and educational, and working only with carefully selected clinics who share our values for putting the patient first.
"Birth rates are important, but what makes a great clinic is about more than just statistics. It's about being cared for by compassionate staff, feeling like you are part of the conversation about how to progress your treatment and receiving exceptional emotional support." – The Human Fertilisation and Embryology Authority
To find out more about our patient-centric approach or enquire about our services, please get in touch by calling 0115 824 3928 or emailing contact@apricity.life.
To find out more about the Fertility Network's commitment to information, support and advice, please visit  https://fertilitynetworkuk.org/