Everyone has their own way of tracking their unique fertility journey, and we have fallen in love with @fertilit_arty's. Through beautiful, uplifting, yet raw drawings, the amazing couple behind the account invite us to view snapshots of their #TTC journey, complete with the crazy, the frustrations, the laughs, and of course, the highs and the lows.

We knew you'd love them as much as we do, so we wanted to showcase their account. On top of that, @fertilit_arty kindly agreed to do an interview with us, which you can read below.
Thank you to @fertilit_arty for your positivity, bravery, and most delightful of doodles 💙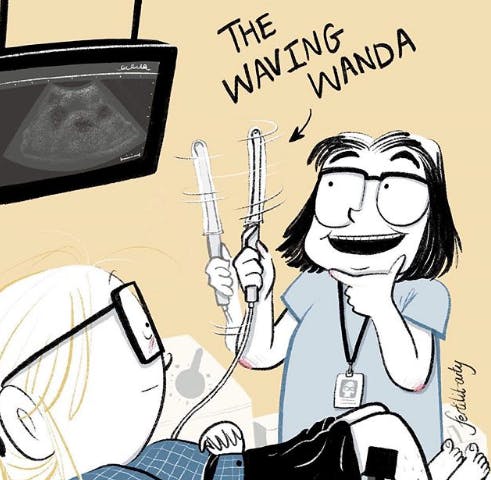 What made you start fertilit_arty? 
During our first round of fertility treatment (IUI) we followed some TTC accounts online but didn't share anything ourselves. After this attempt was unsuccessful, we decided to create our own page and lean into some of the amazing support that the community provides. My wife illustrates and so we already existed in cartoon form! It felt like a natural way for us to share our IVF story and also as a bit of a creative outlet that hopefully other people could enjoy too.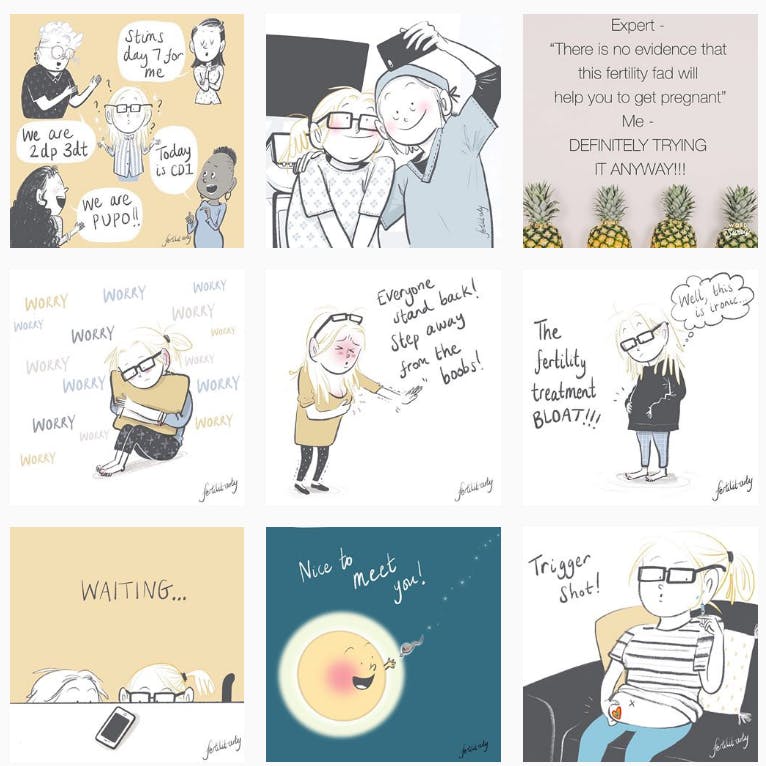 Have you made any friends through the Instagram TTC community?
We were fortunate that after only a few posts we were contacted by @definingmum who runs 'Fertility Support Saturday'. She shared our story and so we made connections with so many other TTC accounts. It's been great 'meeting' so many people in similar situations to ourselves. We are all each other's cheerleaders in a way and it's a great feeling when someone you have been crossing your fingers for finally gets their positive result.  
I'm also meeting up with a group of lovely ladies from Instagram next month for some cake and chats, so it's not all online!
What aspect of fertility treatment do you find most frustrating?
The waiting. There is a lot of waiting involved and our patience has been truly tested! 
The lack of control is also really difficult. If you study hard for a test the chances are you will do well. It's not like that with fertility, you can follow all the medical advice plus the extra tips and tricks you can find online and still be unsuccessful. 
What would you tell someone just starting fertility treatment?
Find your support network as it's not easy to try and hide everything and do it all alone. The online TTC community via Instagram is perfect for those who might not even be telling their family. Lots of accounts are completely anonymous and the best thing is that once people are successful in their fertility journey they don't just pack up and leave, they stick around and share their experiences to help others.
What are your hobbies?
We have recently got our first home so at the moment we are usually hunting for bargains in charity shops, gardening or attempting DIY! 
What is one thing that comforts you in times of stress? 
Our cat. He is very spoilt.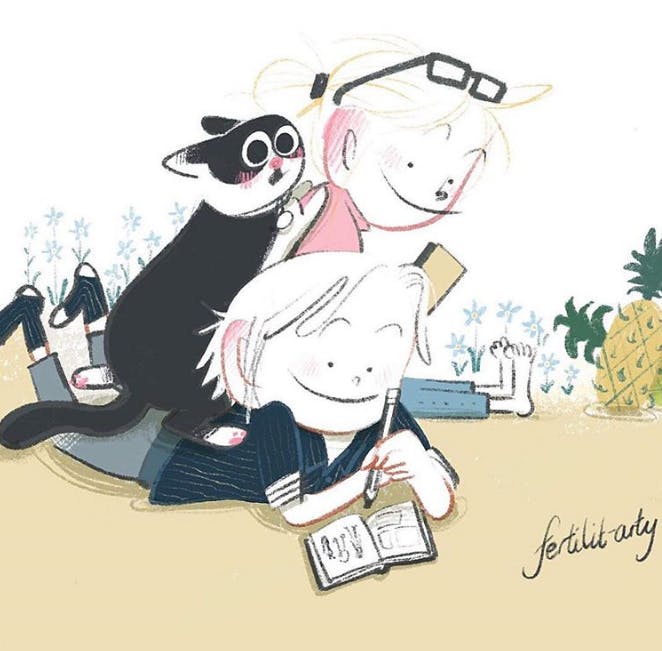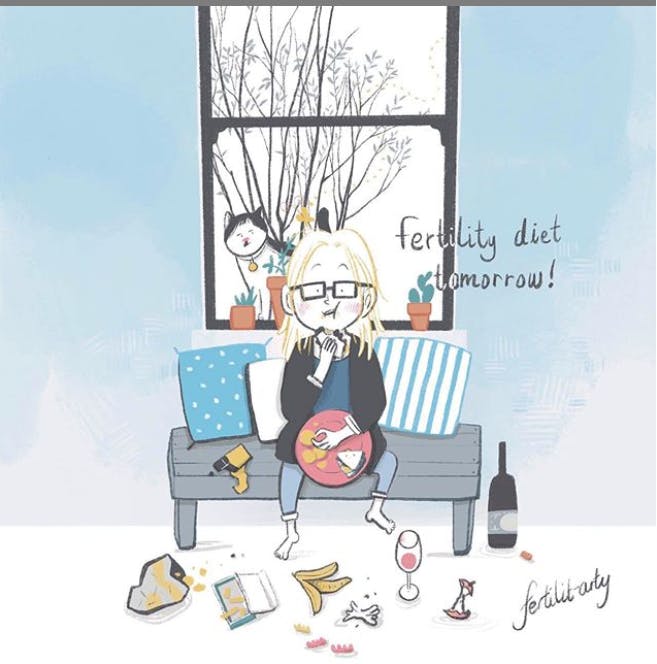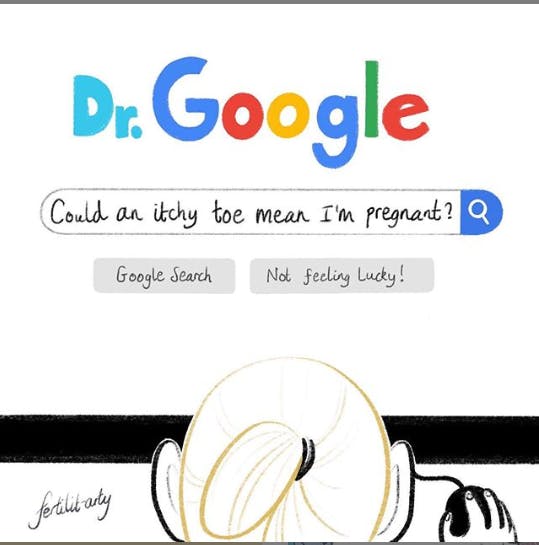 You can visit and follow Fertilit_arty here: https://www.instagram.com/fertilit_arty/