Donor egg IVF in the UK is a safe, secure and effective option for women, men and couples looking to start or grow their family.
Discover IVF with donor eggs
---
IVF with Donor Eggs in the UK

We work together with our sister company, Altrui Egg Donation, to offer packages for women and couples in need of an egg donor, fertility treatment, or both. Using an egg donor for IVF (or other fertility treatments) is a deeply personal choice, and not for everyone. We are here alongside Altrui to answer your questions and ensure you have everything you need to make an informed decision. If you choose to go ahead, we'll be there for you at every step of the donor matching and screening process, as well as by your side as you have treatment.
What is IVF with donor eggs?
In IVF with donor eggs, a woman donates her eggs to you for use within IVF treatment. After medical screening and counselling, the donor undergoes the first part of an IVF cycle, up to egg collection. Her eggs are mixed with partner or donor sperm to create embryos, which are then transferred (fresh cycle) or frozen for later use.
Once embryos are created, one (or in certain situations, more than one) is selected and transferred to the recipient. Donor egg IVF can be used in this same way with donor sperm (double donation IVF).
When are donor eggs recommended?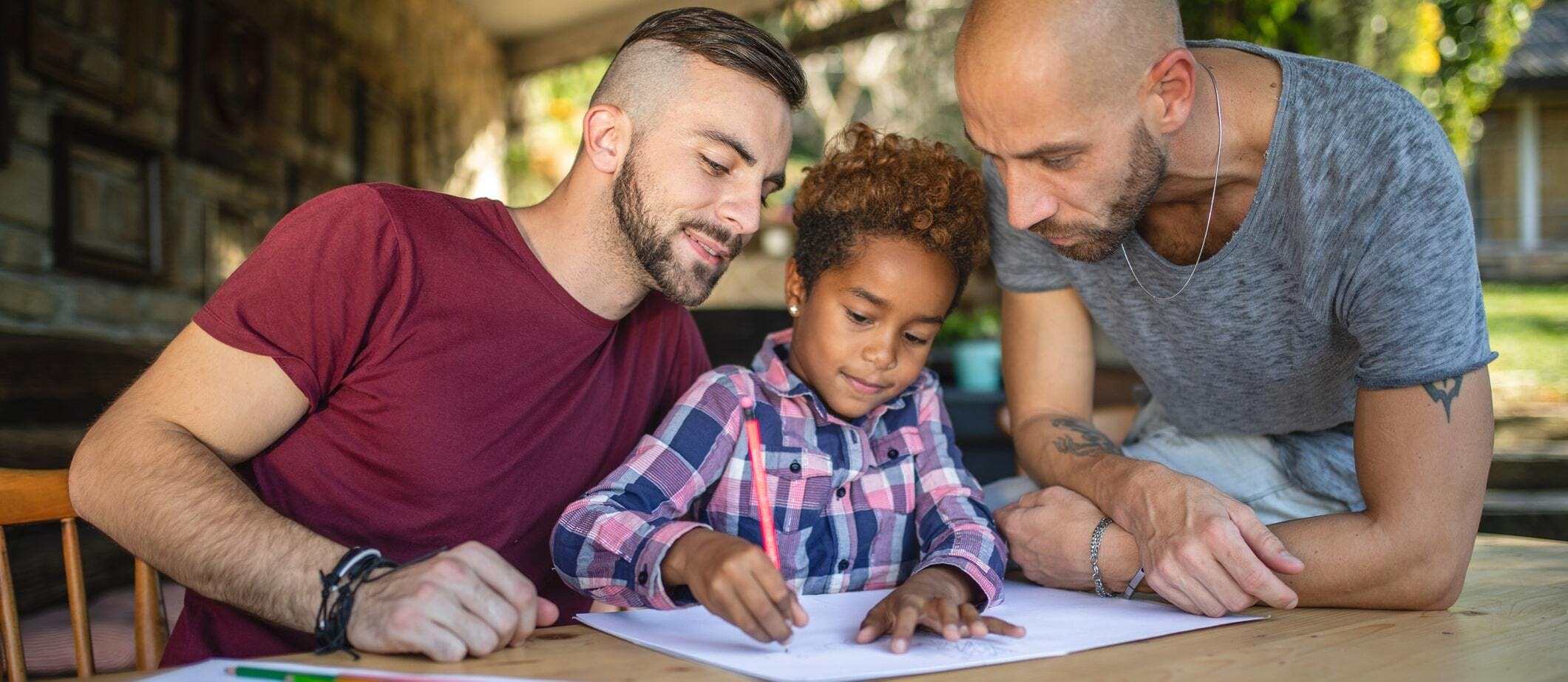 Donor eggs may be recommended to:
Women and couples who have undergone many rounds of unsuccessful fertility treatment, such as IVF
Women with diminished ovarian reserve, low-quality eggs, or other ovarian problems (such as poorly developed ovaries, or whose function is impaired by cancer treatment)
Women who experience premature menopause 
Women or couples where eggs risk carrying serious genetic conditions
Anyone who needs to have treatment using a surrogate including single women and men, or heterosexual or same-sex couples
Why choose us for IVF treatment with donor eggs?
Donor Egg IVF Expertise: As the first organisation of its kind in the UK, Altrui has set the gold standard in egg donation, resulting in hundreds of successful pregnancies and families. Altui is one of the few organisations mentioned on the HFEA website.
Altrui-Apricity Partnership: Our set up as both a clinic and an egg donation company means that we can be there with you throughout your whole journey, from finding the perfect donor to embryo transfer.
Donor and Recipient Care: Our commitment to recipient and donor care is second to none. We're there for you (and your donor) seven days a week, we can reduce clinic visits to cut down on travelling time, and our expert clinical team ensures that you're in the best hands once we've found you a donor.
Satellite pathways: Our satellite pathways mean that fertility treatment is more convenient and comfortable than ever. You and your donor can have treatment as close to home as possible, reducing clinic visits and travelling only when you really need to.
Inclusive and Affordable options: We offer two fresh egg donation packages, both which include our signature donor search and match programme with Altrui, and the Apricity support.
What is the process for IVF using donor eggs?
If you are new to the idea of donor egg IVF, we recommend that you start by getting in touch with Altrui. Register your interest on the Altrui's website to receive an information pack with egg donation essentials and watch a webinar covering the different aspects of egg donation.
If you have already decided on egg donor IVF, the first step is finding an egg donor who suits your requirements. Altrui will have an extensive conversation with you to understand what is important to you, from physical characteristics and heritage, to personality and values. Aside from matching your criteria, it is important for us to find you someone we think you would really like if you knew her.
Once an egg donor is found, Altrui will supply as much non-identifying information as they can. This is significantly more than you'd get anywhere else, and includes physical characteristics, information about the donor's background, whether she has children and when possible, a photograph of the donor as a baby or child (up to the age of six). You will also receive a personal profile, written by the donor in her own words, giving an insight into her character and her motivations behind donating eggs.
If you are happy with the match, the egg donor will then undergo implications counselling to ensure she understands what egg donation involves, and medical screening to check that she is healthy and will not pass on any conditions or infectious diseases. Once this is complete, she is ready to start the first part of an IVF cycle, up until egg collection. 
After the donor's eggs are collected, they are fertilised with partner or donor sperm. Resulting embryos are cultured for several days and either transferred to the recipient or cryopreserved (frozen) for future use.

---
Our Egg Donation packages

We have a variety of excellent services to suit each stage of the donor egg IVF process. You can explore our egg donation packages below:
If you are using a known donor, we can also help. Get in touch for more information.
Please note that we are not able to recruit or treat surrogates, although we can facilitate this within partner clinics. We can help provide an egg donor and provide treatment of the egg donor to the point of having frozen embryos in storage for future use in a surrogate treatment journey.
If you're ready to get started, register your interest on the Altrui website.
Register your interest
Have questions? Get in touch via our contact form for more information or book a free callback
Book a free callback
---
What are the success rates for treatment with donor eggs?
The success rates for treatment with donor eggs tend to be higher than IVF with own eggs, although there are plenty of factors to consider, such as age and fertility history. 
For overall donor egg IVF success rates, the HFEA's publications detail national averages. The HFEA notes that birth rates tend to decrease with age when patients use their own eggs in treatment. In 2019, for example, birth rates for patients under 35 years using own eggs were 32% PET (per embryo transferred), compared to under 5% when 43 or above. However, birth rates remained higher (above 30%) for all ages when donor eggs were used.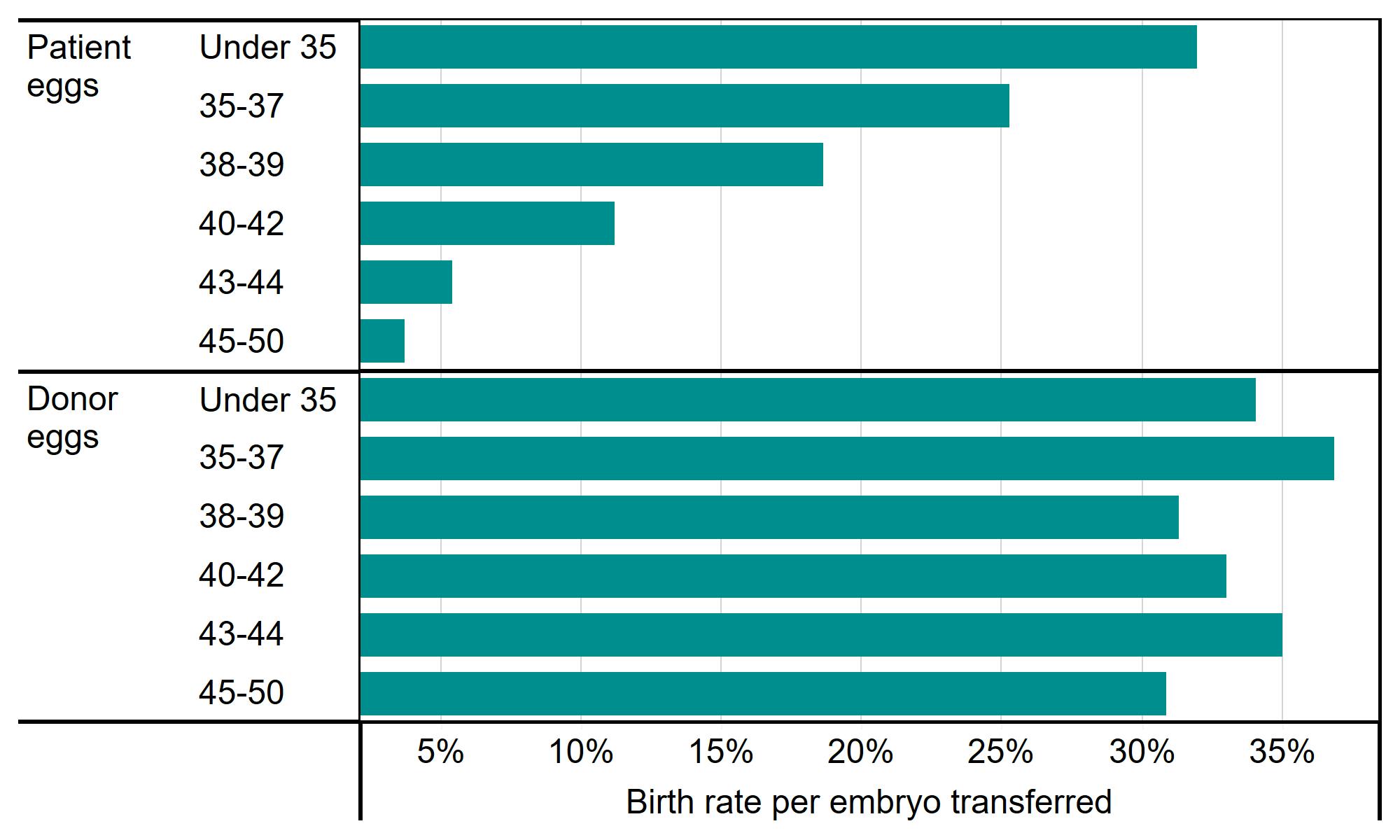 Fertility treatment 2019: trends and figures (HFEA, 2021)
Donor egg success over 40
One of the HFEA's recent reports found that for women over 40, the chances of a live birth more than doubles when using donor eggs. At 43 and upwards, chances of IVF success are more than 7 times higher when using an egg donor instead of own eggs.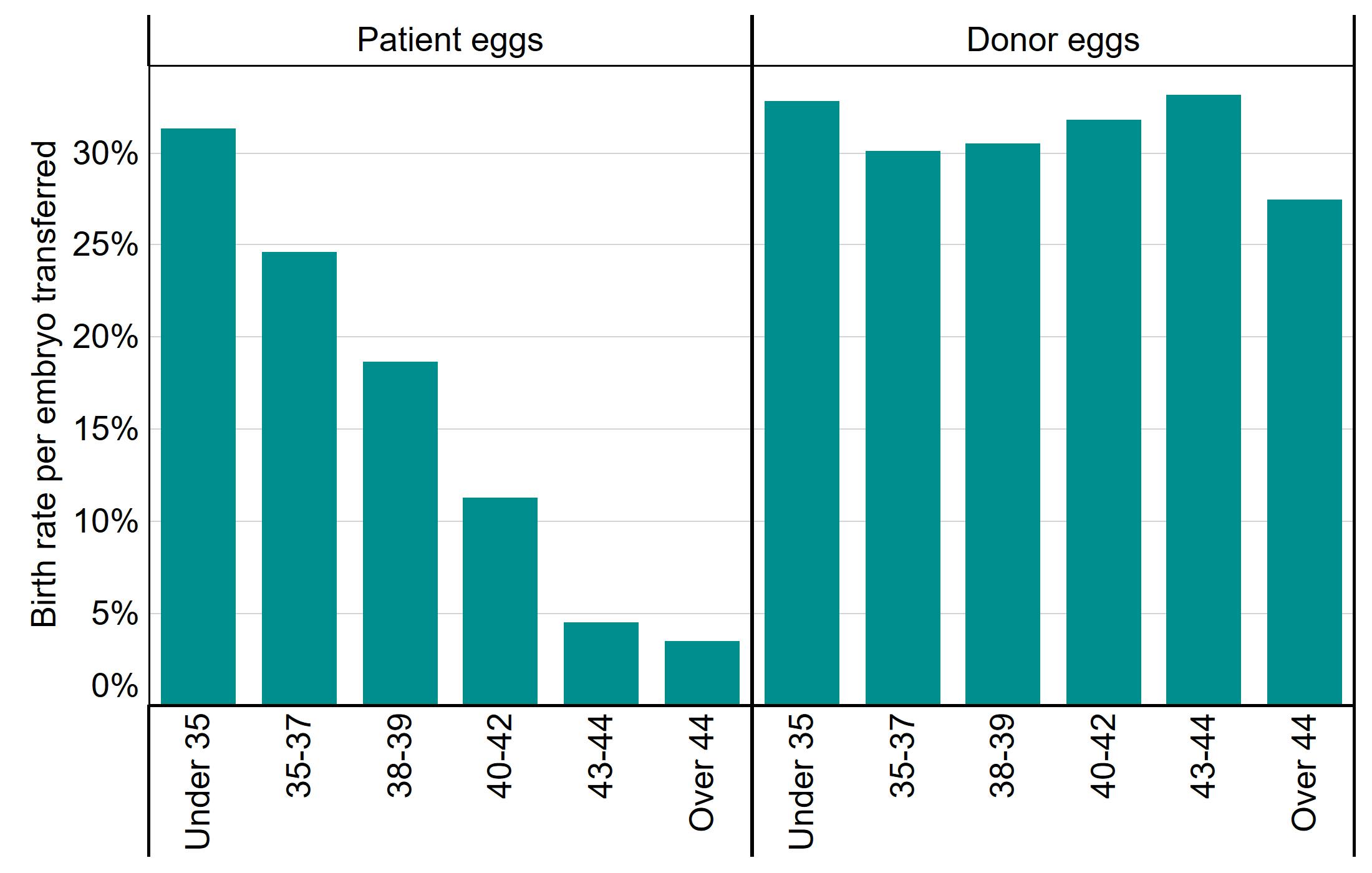 Fertility treatment 2018: trends and figures (HFEA, 2020)
Predict your own success rates

If you'd like an idea of your own chances of success, you may like to try our own Fertility Predictor, a tool that leverages AI technology to display the average success rates of women with similar profiles. Still, the tool is based on averages and not a substitute for assessment.
Try our Fertility Predictor
IVF with Donor Eggs: Success Stories
We're thrilled to say that with Altrui, we've helped to create hundreds of happy families.

I wanted to let you (and the donor) know hat we've had a positive result for the first time after 6 rounds of IVF. It's truly wonderful. We are absolutely delighted, thrilled, amazed! Thank you so much for making this happen for us. Just know that you and the donor have made us incredibly happy and hopeful for the family we have been longing for and trying so hard to have". - Jane
Click here to read more egg donation success stories.
---
Ready to get started?

If you're ready to get started, register your interest on the Altrui website.
Register your interest
Have questions? Get in touch via our contact form for more information or book a free callback.
Book a free callback
---
Treatment with donor eggs: FAQs
What can I find out about my egg donor?
What you can find out about your donor depends on the pathway you choose, although UK law does require all donor information to be non-identifying. If you go with an egg bank, you may have a list of characteristics to choose from (such as look and ethnicity). With Altrui, you will get details on physical appearance, ethnicity, age, whether they have children or not and when possible, a photograph of the donor as a baby or child. With Altrui, you will also get a profile written by the donor herself, to help you get a glimpse of their personality and why they chose to donate eggs.
How do I know if an egg donor is right for me?
Choosing a donor is a deeply personal decision. In your conversations, Altrui will chat through the questions necessary to fully understand what is important to your future family, and will spend a lot of time, love and care to find that perfect match. Many intended parents wish to share physical characteristics, heritage and personality with the donor. We will provide as many details as we can so that you can determine if they are a good match, and we will find another if you feel they are not.
How many eggs will I receive from my donor?
In our 1:1 Fresh Egg donation package you will receive all of the eggs from a donor's treatment cycle will be donated exclusively to you. Our average egg collection is 15 eggs, making our service particularly cost-effective and successful, especially if planning for genetically-related siblings.
For our Fresh 8 Egg Donation Package, you will receive 8 eggs to use within a fresh egg donation IVF cycle.
Do I need counselling?
Egg recipients and donors alike are offered counselling when undergoing egg donation. While supportive counselling is optional, implications counselling is compulsory for both parties, and incredibly valuable. 
It's really important for you, your partner (if you have one) and any future children that you fully understand the short and long-term implications of using donor eggs. Implications counselling happens early in the process, so that you are informed and prepared for both now and the future. Apricity also include unlimited supportive counselling in all packages involving fertility treatment, to ensure we are there for you when you may need us most.
---