This June, we launched our No Man Left Behind campaign with the aim of supporting and involving men in discussions around fertility. In a survey conducted by the Fertility Network, 93% of men stated that their well-being had been impacted by fertility issues. The male participants found 'fertility issues to be emasculating, distressing and isolating, harming their self-identity, and causing stress, depression, anxiety, and low self-esteem'. And aside from the emotions felt through any infertility struggle, coupled with feelings of isolation and lack of support network, there are the statistics of male factor infertility: between 2010 and 2016, the percentage of IVF cycles resulting from male factor infertility was 37%, in comparison to 31% for female factor (including conditions such as tubal disease and PCOS) and 32% for unexplained causes. Despite being such a large population, men seem to be overlooked when it comes to treatment.
But things are improving: during the past few years we've seen more men come forward and talk about their fertility journeys. Male celebrities such as Hugh Jackman and Facebook's Mark Zuckerberg openly shared the honest tales of their grapple with infertility. On social media, male influencers on Instagram, @sperm_stories, @ittakes_three, @scantilydad and so many others are inviting their fellow men to join them in conversations on fertility topics. In the UK, famous comedian and BBC Radio Wales host Rhod Gilbert recently announced that he's working on his new project Stand Up for Infertility. In one of the latest bonus episodes of the Fertility Podcast, the rapping reverend Elis Matthews [over]shares with Natalie Silverman his own struggle with azoospermia. In the same episode, actor and writer Rod Silvers talks about his short film England Expects which uses football as a metaphor for going through unsuccessful IVF. The food expert and TV personality Richard Clothier has been very vocal about 'the particularly dark, emotional and emasculating times', and in the upcoming Fertility Show this November will be giving talks on IVF, ICSI, and other things pertaining to male fertility.
In #nomanleftbehind we wanted to highlight this progress and support the surge of men working together to empower each other and their partners. Our own COO and co-founder Andrew Berkley participated in the campaign by sending a very personal message and ask men to "feel, reach, get support, and talk".
Since Instagram is now one of the most common places for people trying to conceive to seek support, we had the pleasure of sitting in interview with film-maker and writer Michael Hunter, the man behind the @fortyyearolddad. Michael's account of his journey of becoming a dad is inspiring and touching. As a man Michael is not afraid to talk about his own fears and vulnerabilities and throughout this blog post he emphasises the importance of reaching out to seek support.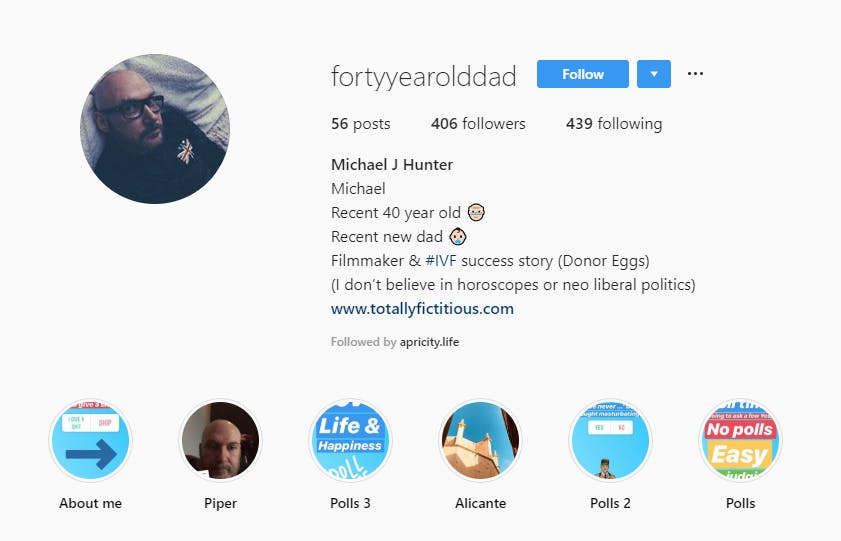 We had the Instagram influencer Chris (@ittakes_three) as our very special guest blogger. Christ brings the male perspective to fertility care. In this article we see a raw, personal, and emotive account of Chris's and his partner's fertility journey. It's so moving to see how the couple find support and inspiration in each other.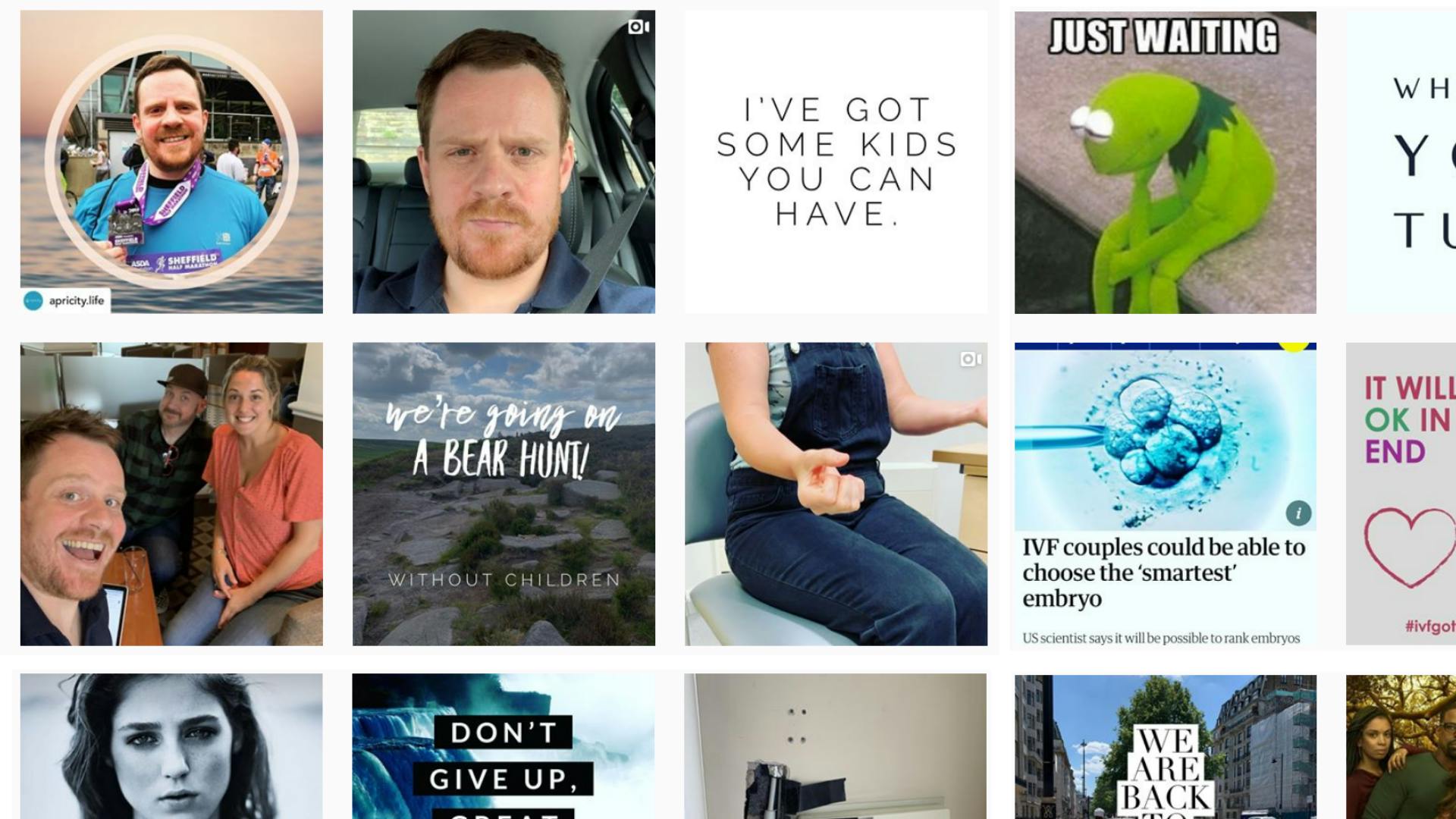 Toby Trice joined our campaign for a delightful and heart-warming interview. Winner of Buchmore Park's Driver's Drive of the Year Award, Toby is racing to raise awareness for fertility and the leading charity, the Fertility Network UK. In this interview Toby talks about what it's like to go through fertility treatments as a man and how he reached out for support after the treatment overwhelmed him. Toby is now putting his own story out there to let others know that they are not alone in their challenging and difficult fertility journeys.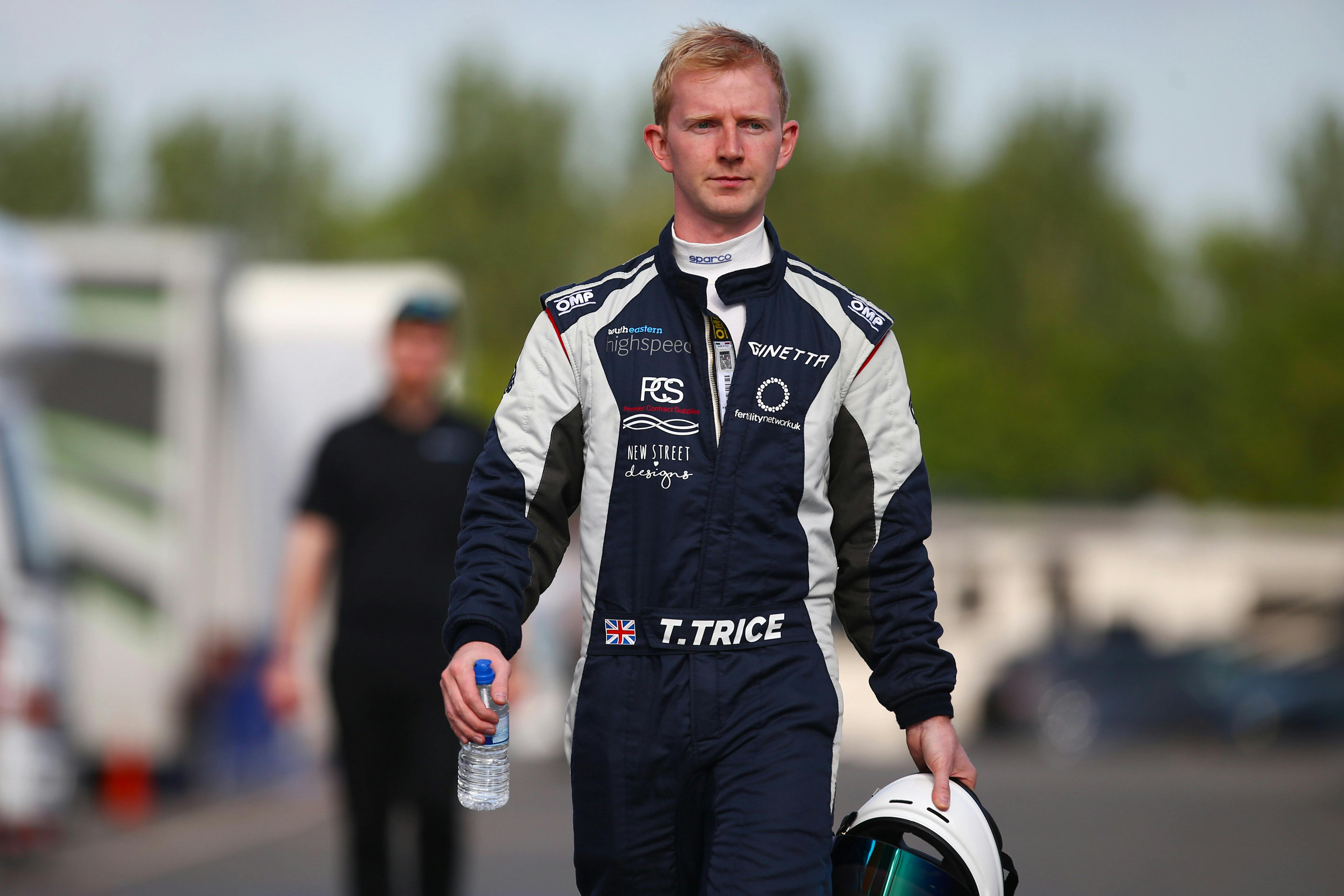 If you want to share your own story with us, please feel free to get in touch—we'd love to hear from you. Additionally, we have ensured that our treatments and services (such as our App and our dedicated advisors) are available to the partners of our patients. If you have questions or would like to get yourself checked, we offer simple semen analysis and you can always book a free consultation call with one of our friendly advisors.