Thrill seeker and fertility advocate, Toby Trice (Instagram alias @tobytriceracing) is becoming a familiar name for the motor-racing fans in the UK. Having earnt the title of Buckmore Park's Driver's Driver of the Year Award, Toby has been actively raising awareness for Fertility Network UK and for people struggling with fertility. We are pleased beyond words to have Toby join us in an interview as part of our No Man Left Behind campaign. Toby's account of his journey is honest, emotional and captivating. This will hopefully encourage everyone, men in particular, to break the stigma around fertility and find in a network of support in each other.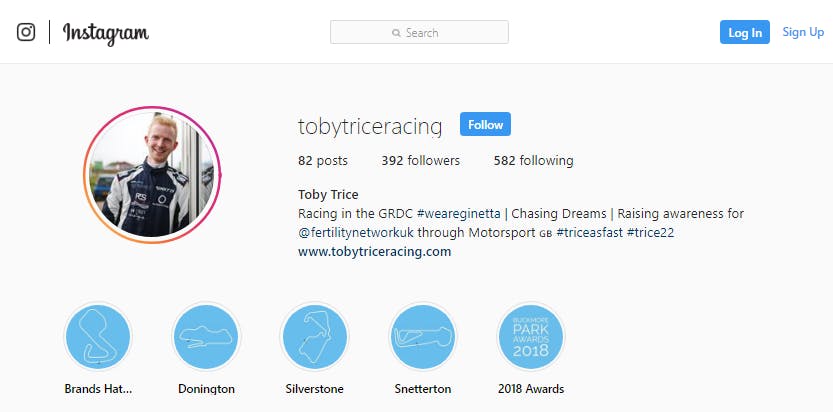 1. Could you tell us a little about yourself?
My Name is Toby Trice, 28 years of age living in the beautiful town of Deal in Kent. I am proudly a High Speed Train Driver for Southeastern Railway. Also, this year I became a racing driver, competing in the Ginetta Racing Drivers Club with the goal to race in the World Endurance Series and ultimately race in the famous Le Mans 24hr. As a racing driver I also use this platform to help businesses achieve their own goals through marketing campaigns. 
2. How did you end up in motor racing?
Motorsport has always been a big passion for me, watching F1 and British Touring Cars with my Grandad from a very young age. My uncle also used to race and as a young child I'd attend his races and help clean the car and cheer him on. 
But 3 years ago, I started Go Karting at Buckmore Park to experience the thrills of racing for myself. The reason I decided to start this was on quite an emotive level. Using Go Karting as a way to escape from dealing with our fertility treatment. 
Quickly though, I was competing right up the front of Buckmore's most competitive series, the BP Pro championship. Last year I finished the championship on the Podium, held the lap record for some time during the year. But my proudest achievement was being crowned Buckmore's Driver's Driver of the year. A very prestigious trophy also won by some of the greats, such as Michael Conway and Michael Crees. 
This got me spotted by a sponsor, Vincent Caldicott who offered me a test in his race car at Brands Hatch. It was such an experience and after offering me the drive in the GRDC, it was a dream come true.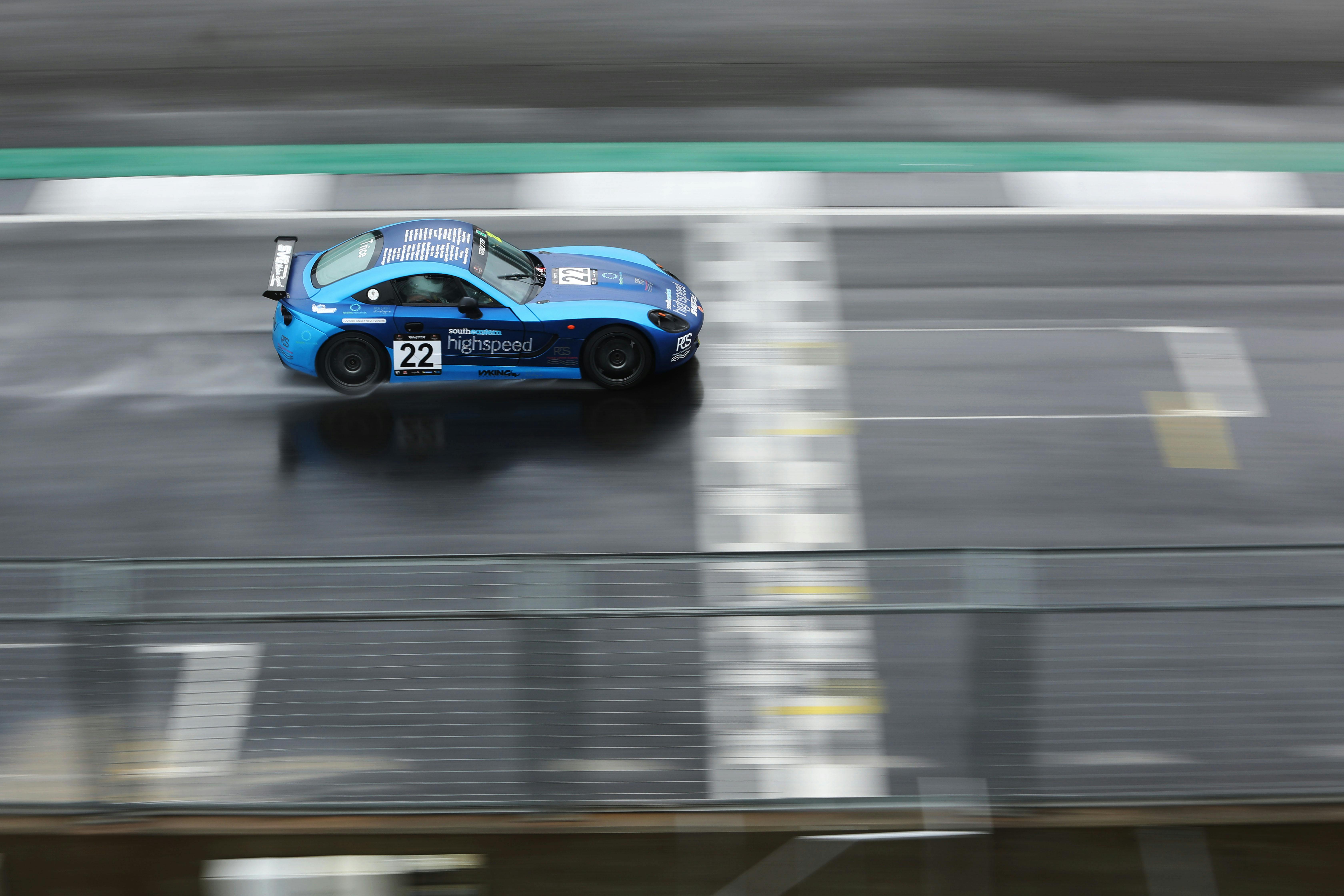 3. Could you tell us a bit about your experience with fertility?
Like many, our fertility journey has been extremely tough for myself and my fiancé. 4 years ago, after securing a job we moved into our home. We felt we were fully prepared and excited to start trying for our family. After a year of trying at the age of 25 we were ignored by medical professionals. Told to relax, that we have time and it will happen. It wasn't long after this though, that we were referred to a fertility clinic to begin understanding what the issue was. In 2018, after no joy or understanding why we couldn't conceive our referral to an IVF clinic was granted. 
We really underestimated what was ahead of us, but we remained positive that our dream of having a family was just around the corner. 2018 was an extremely difficult year for us. Each cycle we had our embryos were always top grade until the day of transfer, where our embryos started collapsing at the blastocyst phase—transferring the best one each time and unable to freeze the rest. The wait as we all know was incredibly difficult. 
I think for me, seeing my fiancé go through what she had to was the hardest part. Being her shoulders, I was like a closed book the whole time and seeing the women I adore go through this was tough. We finished the year with no more of an understanding of why our embryos break down, so we decided to take a break and rebuild strength both emotionally and physically. 
4. How did you come across the Fertility Network?
I came across FNUK after having a break down at the end of 2018. I searched for help as I just did not know how to deal with things. After counselling and regular contact with the charity I regained energy. I am in complete debt to FNUK and knowing there are so many couples out there dealing with these exact emotions I wanted to return the favour and find a positive way to do just that. 
5. Why did you choose to start campaigning?
I chose to start campaigning because after speaking to friends I realised they are going through these very same emotions. With my racing career just starting and nobody in the racing world campaigning about Fertility I believed this could be such an incredible way to do what I had visioned. 
Millions of people around the world watch and follow motorsport and 1 in 6 couples deal with infertility. I understood that the bigger my profile becomes the more people I can reach, offering support at a racetrack in a fun environment. 
Since the start of this season it has been so special to have more and more people get in touch to talk and share our experiences. Talking really does help and something I learnt at a very late stage of my journey. People feel comfortable speaking with me and it genuinely fills my heart with happiness to know I am now giving back. 
6. Do you have any advice for people on their fertility journeys?
For me I really feel it is incredibly important to talk about it. I learnt that bottling up my emotions just made the whole experience increasingly harder to deal with until I cracked. I think a lot of people still feel it is a taboo and I want more people to understand that we are not alone and together we are strong. It is quite surprising speaking about fertility, just how many people have dealt with it.
7. When you aren't racing or working, what do you do to relax?
I live in a beautiful seaside town and we spend a lot of time strolling along the beach in the evenings with our dog, Cody. I'm a huge foodie and love all kinds of foods from street food to fine dining. It helps the soul right :) I also work as a photographer using traditional analogue methods. We tend to spend time travelling around, mobiles off photographing our travels. 
8. Could you share two random fun facts with us?
My fiancé chuckled and said you must explain that I have a strange habit of sleeping with one eye open … I trust she is correct :)
As I love family time, I am also known by my family as the mad uncle. Love making my nieces and nephews cry with laughter when I am with them. Making jokes, impressions and just being me. But it brings me joy to see happiness in people especially my family.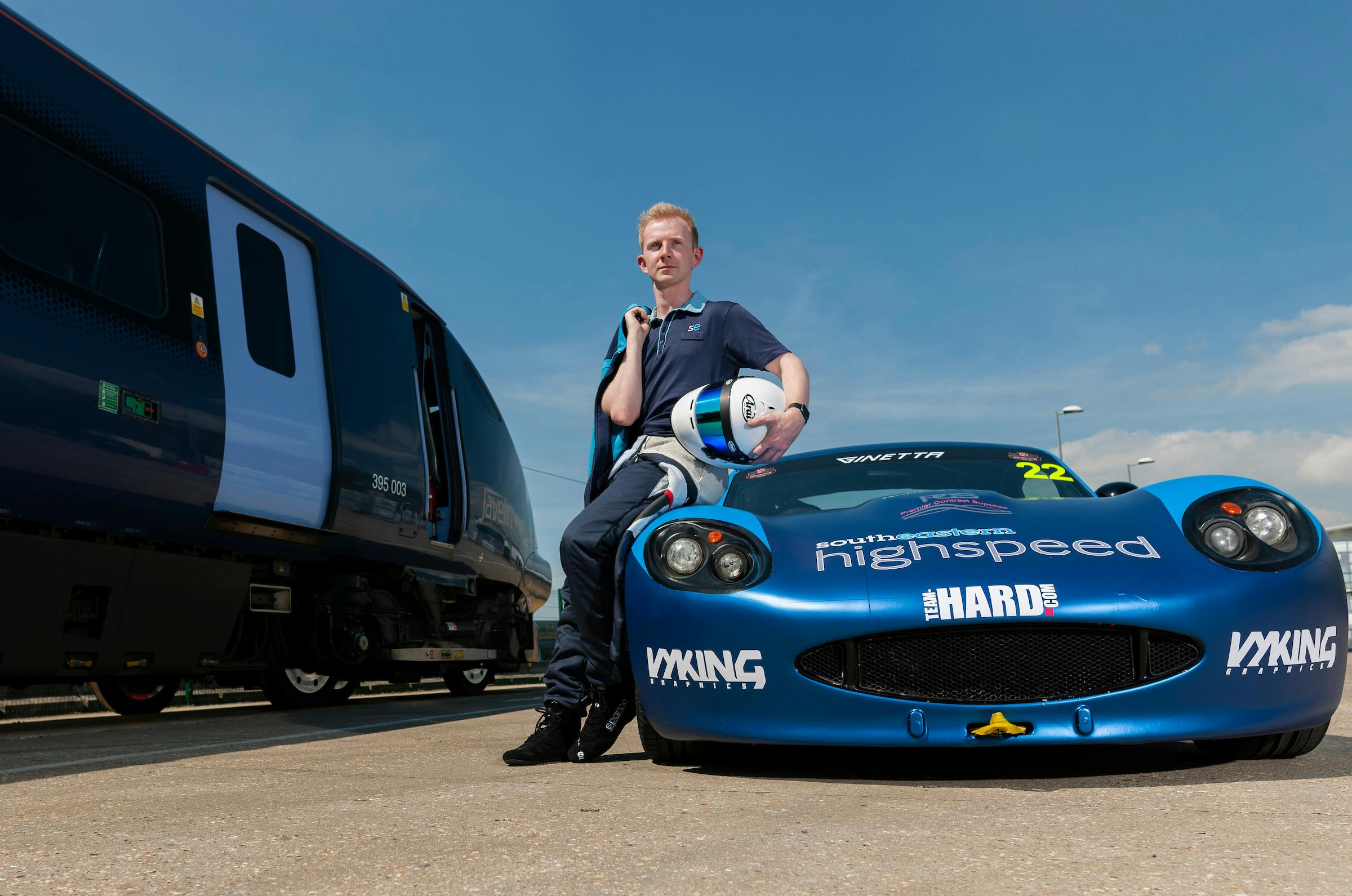 You can follow Toby on his Instagram account and make sure you visit his website at https://www.tobytriceracing.com. Visit this link to learn more about the No Man Left Behind campaign. And if you'd like to share your own story with us, please drop us a line on Facebook or Instagram—we would love to hear from you 💙