We are proud to offer a range of fertility services for transgender men and women planning a transition. Gender reassignment or hormonal treatments can affect fertility, but freezing eggs, sperm or embryos ahead of any procedures may give you the option to have biological children later on. 
Our options are outlined below. Each package offers more information, but we also recommend booking a free call with a fertility advisor to discuss your needs and explore your options.
Discover the options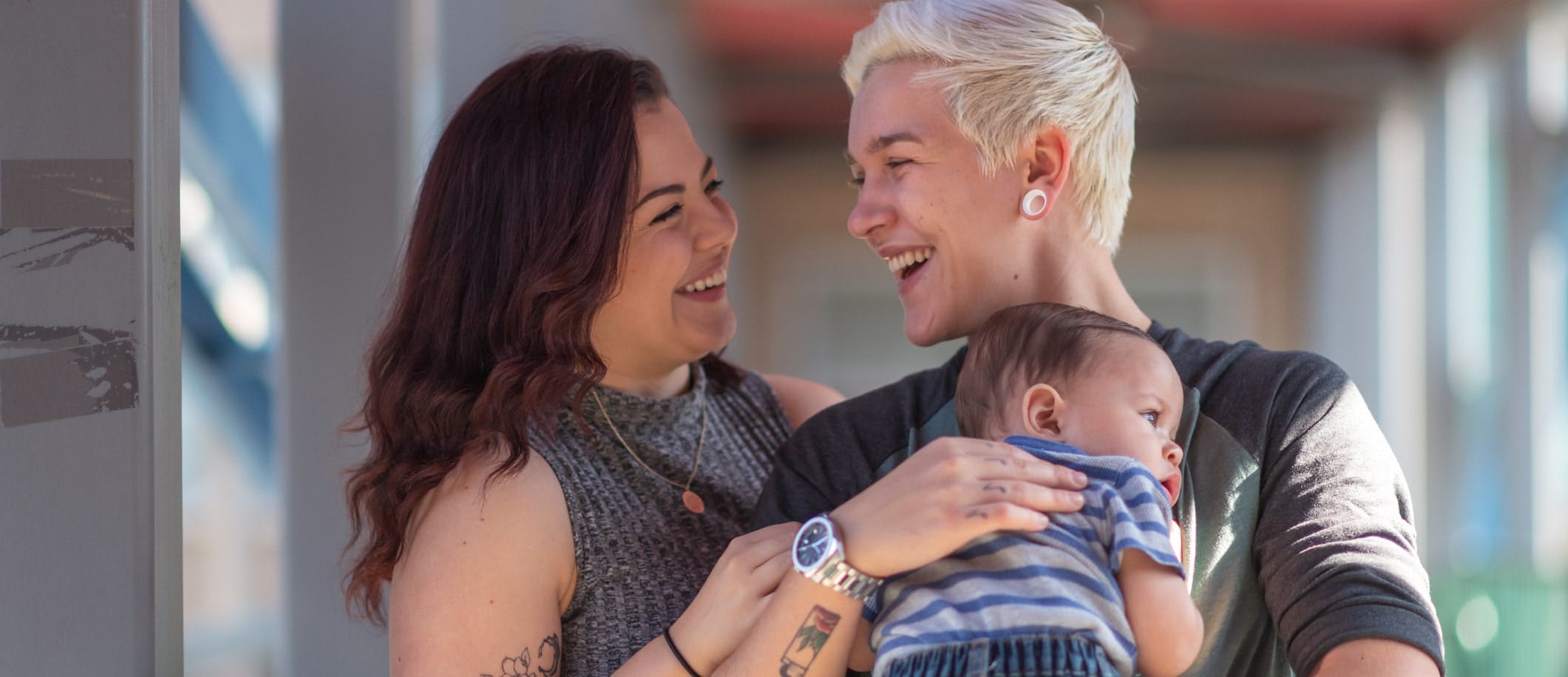 Fertility Diagnostics
Ahead of any fertility preservation, we advise checking sperm or egg quality, to ensure that what you freeze gives you a good chance for children in the future. All of our fertility assessments include a consultation with a fertility doctor to discuss your results, answer questions and help plan next steps.
Egg Freezing
In an egg freezing cycle, a transgender man takes fertility drugs to stimulate their ovaries to produce multiple eggs. When ready, the eggs would be collected during a short procedure, and frozen for later use. Depending on how many eggs are collected, or how many children they  wish to have in the future, it may be advisable to undergo more than one egg freezing cycle. 
Explore Egg Freezing
Sperm Freezing
In a sperm freezing cycle, a transgender woman provides one (or several) sperm samples, which are stored and frozen for later use. If they are unable to produce a sample for psychological reasons, surgical sperm retrieval may be an option. In the procedure, sperm is collected directly from the testicles.
Explore Sperm Freezing
---
Get in touch

To find out more about our packages, please get in touch by using our Contact form or by booking a free callback.
Book a free call
---
Embryo Freezing
In an embryo freezing cycle, a transgender male in a couple or using a sperm donor undergoes the first part of an IVF cycle, up to egg collection. After eggs are mixed with sperm and fertilisation occurs in vitro, resulting embryos are stored for future use.
Explore Embryo Freezing
Frozen Embryo Transfer (FET)
We also offer Frozen Embryo Transfers for anyone with stored embryos. In this procedure, the womb is prepared for implantation and embryos are thawed and transferred for implantation.
Explore FET
You may also be a transgender man or woman wishing to use your already frozen eggs, sperm or embryos.  We offer thawing, embryology and FET (frozen embryo transfers) to those ready for a pregnancy. We are unable to treat surrogates, but can facilitate this within our partner clinics. For more information, please get in touch by using our Contact form or by booking a free callback.
Book a free call