IVF Treatment is one of the world's most common and successful fertility treatments. In IVF, a woman's ovaries are stimulated in order to produce multiple eggs. Once ready, eggs are collected and mixed with sperm in hopes of fertilisation. Once embryos form, one (or occasionally, more than one), is selected and transferred back to the womb. 
This page outlines how IVF works, who it's recommended for, how likely it is to work (IVF success rates), and the benefits of IVF treatment with Apricity.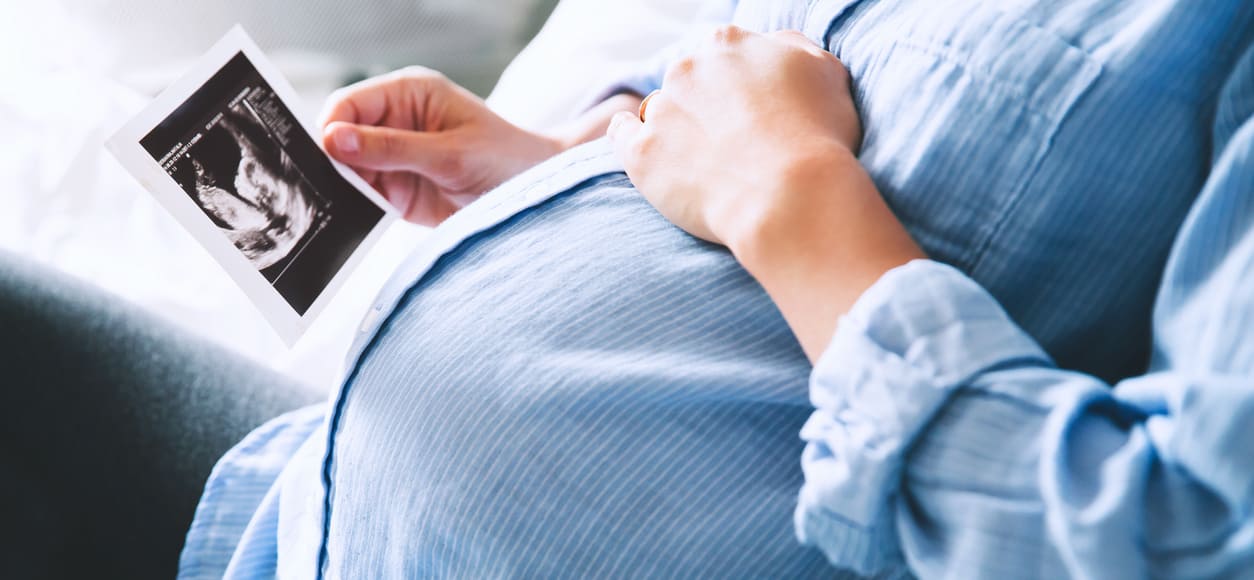 How does IVF treatment work?
In IVF treatment, fertilisation takes place outside of the body. In order for this to happen, a woman's eggs will need to be collected and mixed with sperm in vitro (in glass, or in a petri dish), before being transferred back to the womb as an embryo.
The main steps in IVF treatment are the following:
1. Consultations, assessments and / or planning: 
Before starting IVF treatment, you would have a series of conversations with a fertility doctor to ensure that IVF treatment is right for you. Fertility assessments are usually undertaken to check ovarian reserve and other values that would hinder the effectiveness of the treatment. Investigations are also important so that doctors can tailor your IVF treatment, in terms of medication dosages.  
With Apricity, in a pre-treatment consultation you would also have a discussion around your preferences, so that a unique IVF treatment can be tailored to you, reflecting your needs and wishes to our best ability. 
2. Stimulation
IVF treatment itself starts with a course of daily medication which encourages the ovaries to produce more eggs. Medication is self-administered through thin needles for around two weeks. During this period, you would attend a number of monitoring scans to check the development of your follicles (where eggs are produced). 
Normally, these appointments take place at the IVF clinic. However, our service includes low-travel options, which would enable you to attend scanning centres closer to home. Along the way, we're there to ensure all your information stays in one place, and our doctors will monitor your treatment the whole way through. 
3. Trigger injection and Egg collection
Once your follicles have reached the correct size, you will take one final injection to prepare your eggs for collection. This injection, called the 'trigger', is very time-sensitive, and will need to be taken approximately 36 hours before your egg collection procedure.
Around 36 hours after your trigger injection, you would go in for your egg collection, a procedure where your eggs are collected through a thin tube. The procedure itself takes around 15-30 minutes and is painless, and you will be under mild sedation. 
4. Embryology
Simultaneously, the sperm to be used in the IVF treatment (either partner sperm or donor sperm), will be washed and prepared to be mixed. Eggs and sperm are placed in petri dishes, in hopes that fertilisation occurs and embryos form.
Sometimes, sperm struggle to fertilise the eggs on their own. A supplementary laboratory step can be added to IVF cycles here, called ICSI (intracytoplasmic sperm injection). ICSI is often used to treat male factor infertility and involves selecting healthy sperm and injecting them directly inside the egg to aid fertilisation. 
Embryologists closely monitor sperm and eggs as they hopefully develop into healthy embryos ready to be transferred back to the womb. This is usually between 3 and 6 days after egg collection.
5. Embryo Transfer
One (or in some cases, more than one) embryo is transferred back to the womb through a fine tube in a procedure called embryo transfer. Any leftover healthy embryos will be frozen for future use in an FET cycle. Once the embryo is transferred, you will be given a date on which to take a pregnancy test – usually around two weeks later.
6. After-Care
The two weeks between embryo transfer and the pregnancy test (also called 'The Two-Week Wait') can be an incredibly difficult, anxious time for women and / or couples. Our fertility advisors are there to support you and answer any questions you may have during this time, and we remind our clients that all Apricity treatments come with unlimited supportive counselling, so that you can have support when you may need it most. Regardless of the result, our fertility advisors will be there to advise on next steps following the pregnancy test.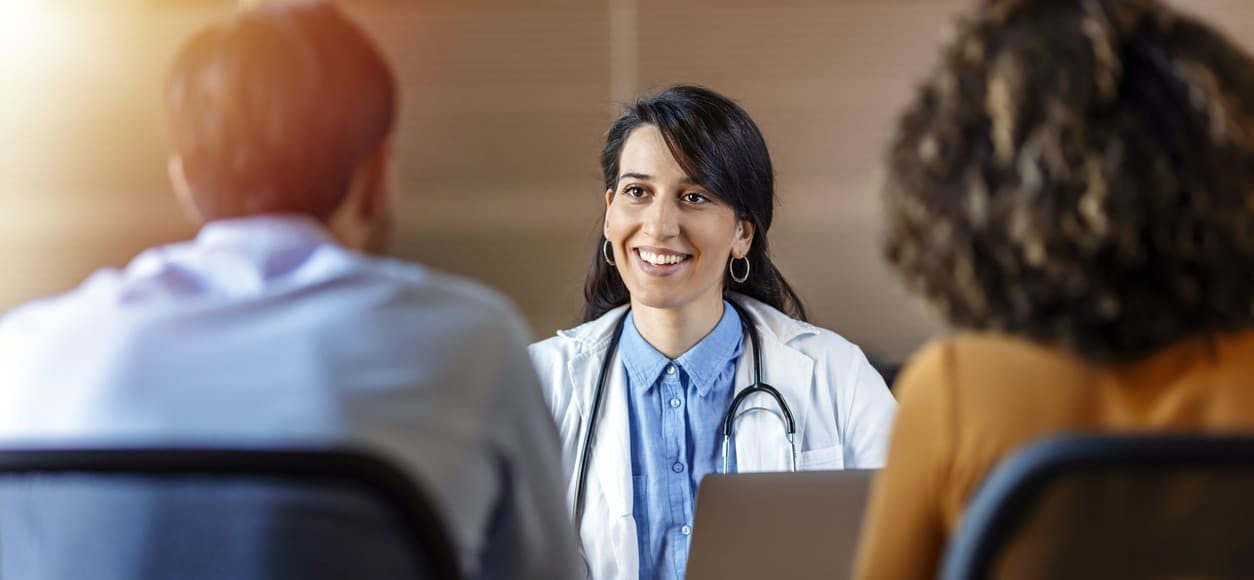 To get started with Apricity, you can get in touch via our contact page, or schedule a free call using the button below.
Book a free call
Who is IVF normally recommended to?
IVF treatment is a great option for heterosexual couples, LGBTQ+ couples and single women. Some of the more typical client profiles are the following:
Women and couples who have been trying to conceive for more than 12 months (in certain circumstances, or if over 37, earlier may be considered or advised)
LGBTQ+ couples who are using donor eggs or sperm
Women with underlying gynaecological conditions, such as PCOS and endometriosis
Women with tubal factors, such as blocked Fallopian tubes, tubal damage or absence of tubes
Women and couples who have had multiple failed cycles of IUI (intrauterine / artificial insemination)
Couples with male factor infertility (ICSI may also be advised)
If you're unsure whether IVF treatment is right for you, please book a free call with our fertility advisors to discuss your situation. Consultations with fertility doctors are also available to you to chat through your specific situation, discuss assessment results and explore next steps.
What are the success rates for IVF treatment?
IVF treatment success rates are frequently requested, and rightfully so - it is crucial that people understand their approximate chances of success before starting IVF treatment. Success rates range according to a number of factors. Most notably, age, but also whether they are measured by pregnancy or live birth, as well as whether they are cumulative success rates versus per embryo transferred.
We understand how difficult it can be to get a true understanding of approximate chances of success, which is why we created a Fertility Predictor to help estimate chances of success based on age, treatment, fertility history, and source of eggs / sperm. 
Estimate your personal success rates using our Fertility Treatment Predictors. You can also see how Natural Pregnancy is affected by changing certain known lifestyle factors (Natural Pregnancy Predictor).
Calculate my chances of success
HFEA and Success Rates
The HFEA, the UK's regulator on fertility, also regularly shares reports and statistics on IVF treatment success (and other fertility treatments, as well). Visit the HFEA website to explore their latest figures, or view our highlights from their latest report:
In 2019, birth rates for patients under 35 were 32% per embryo transferred.
The use of donor eggs considerably increases the chance of a live birth to over 30% for all age groups. Despite this, only 17% of patients aged 40+ used donor eggs in 2019.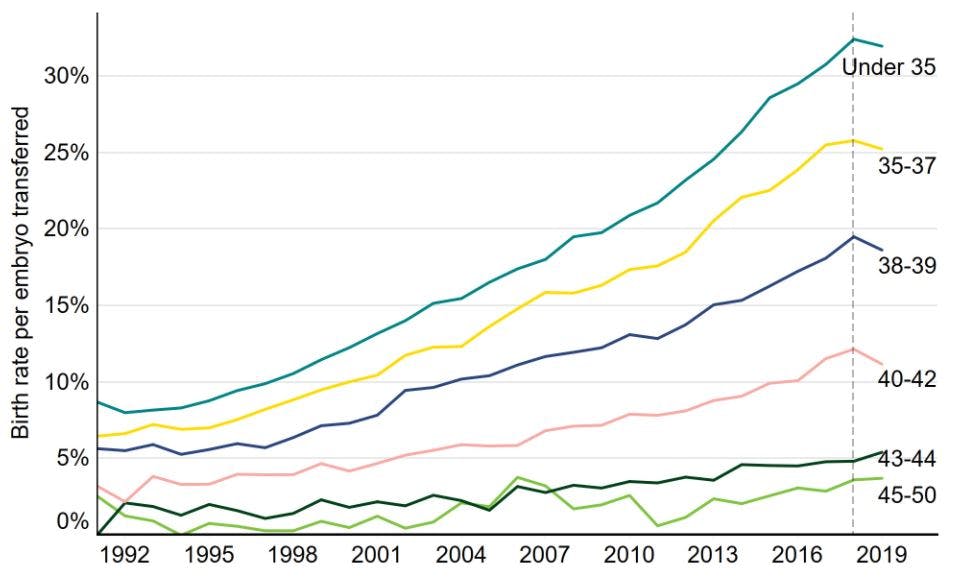 Birth rates per embryo transferred using patient eggs by age band, 1991-2018, provisional 2019 data - HFEA
These birth rates are overall - they do not take into consideration factors such as fertility history, amount of time trying to conceive before treatment, whether the cycle used own eggs/sperm or donor eggs/sperm, and so on. As our Fertility Predictor shows, these factors can really influence average chances of success for different profile groups.
Apricity's IVF & ICSI packages
Apricity offers supported, personalised and comprehensive treatment packages for both IVF and ICSI. This section explains what our packages include and the benefits of choosing Apricity.
Our IVF treatment packages includes everything you will need for one cycle of IVF, including:
Treatment planning consultation 
Nurse consultation
Routine screening blood tests
Medication, including down-regulation (if required), stimulation medicine (if required), and luteal support until pregnancy test
Drug delivery at work, home or other location of your choice
Follicle tracking ultrasound scans 
Hormone monitoring blood tests
Egg collection
Embryology
Blastocyst culture (as applicable)
Embryo transfer
Freezing of embryos, including one year of storage
Follow-up consultation (as applicable)
Pregnancy blood test 
Early pregnancy ultrasound scan (as applicable)
HFEA fee
Unlimited supportive counselling
Fertility advisor available 7 days a week during extended hours
Companion IVF app with treatment overview, medication and appointment reminders, and helpful medical content
Our ICSI package includes everything from our IVF package, but also includes the costs associated with the additional ICSI step. 
Reduce Travel When Possible
If you prefer to reduce travel, we will offer you lower travel alternatives wherever we can, such as blood tests at home with self-kit, online consultations or ultrasound scans at partner scanning centres closer to you.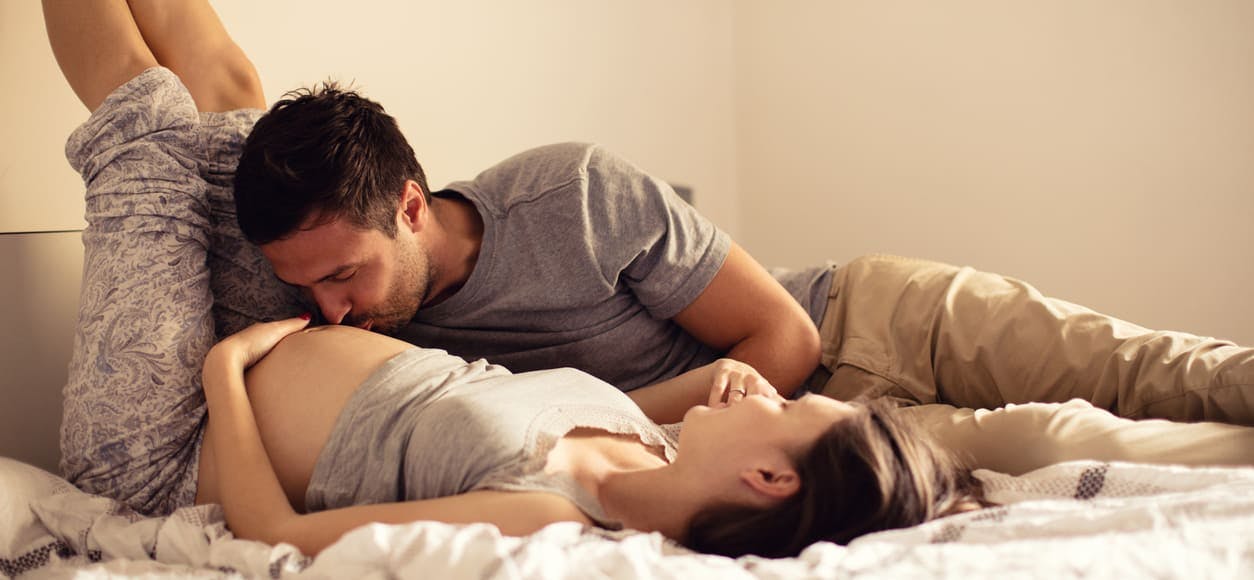 To get started with Apricity, you can get in touch via our contact page, or schedule a free call using the button below.
Book a free call
How much does IVF treatment and ICSI cost?
Our comprehensive IVF package costs £6,995 and includes everything you will need for one cycle of IVF (listed above).
Our comprehensive ICSI package costs £7,995.
In October 2019, we compared our pricing to the published price lists of 20 fertility clinics in London. On our IVF Treatment page, you can see which of the items above are not included in normal IVF pricing packages on average. For example, medication costs around £1,000-2,000 per cycle and is usually excluded from the listed cost of IVF. 
We believe in transparency, so we list our pricing upfront as an all-inclusive figure. This way, our clients can plan their treatment without worrying about unexpected costs. 
"Some clinics may quote a cost that is for the treatment only (in vitro fertilisation [IVF] or intracytoplasmic sperm injection [ICSI] for example) and not include your fertility drugs (which can be very expensive), freezing leftover embryos or any administration costs. Others may quote for everything and therefore seem more expensive at first glance." - HFEA
Why Apricity?
There are a few reasons why we think fertility treatment with us is a great choice for women and couples trying to conceive.
Team of distinguished, patient-centric fertility professionals to look after your care
Low travel options such as blood tests at home and scans closer by, to enable you to visit the clinic as few as two times, if you choose 
Fertility advisors available 7 days a week during extended hours, so you can always get through to someone
Unlimited supportive counselling
Upfront, transparent pricing
Treatment app to help reduce errors and provide treatment overviews and informational guidance
With Apricity, we'll ensure you are looked after and supported from Day 1. We can't eliminate all stress from fertility journeys, but we work very hard to ensure that your treatment is as smooth and comfortable as possible.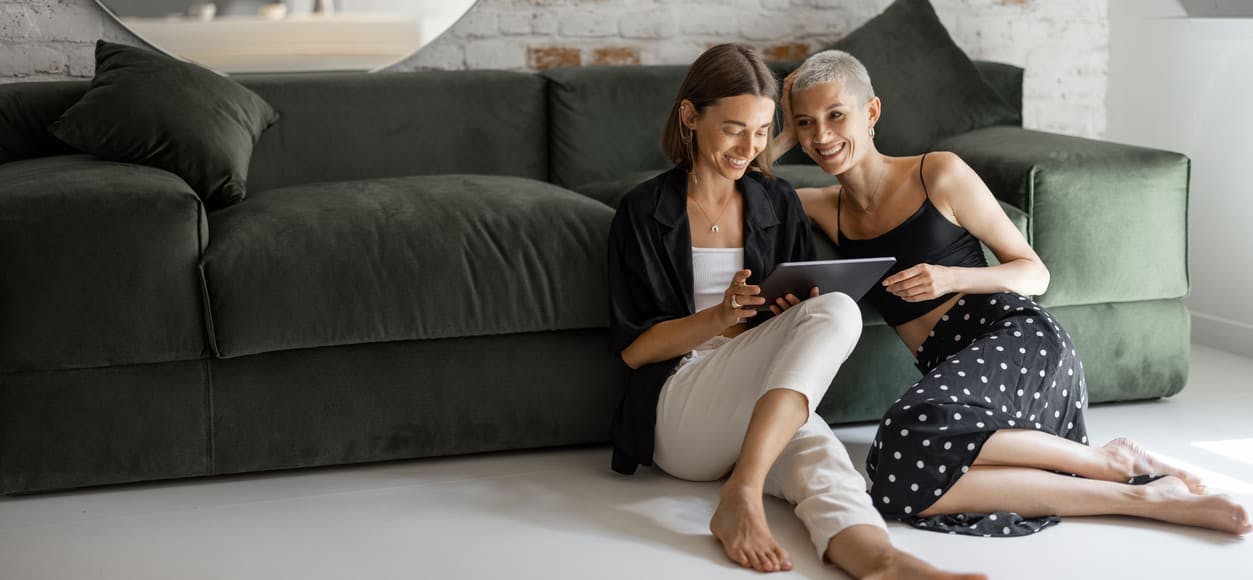 To explore treatment with Apricity, get in touch via our contact page, or book a free 15-minute telephone consultation by using the scheduling tool below.
Book a free call